Contact
If you have any queries, please feel free to contact Secretariat General at mbe9@mbe.jp
Venue information
Access map from Kanazawa station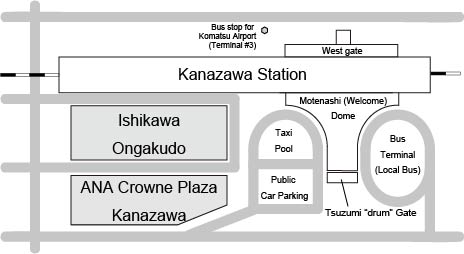 Access map from Komatsu Airport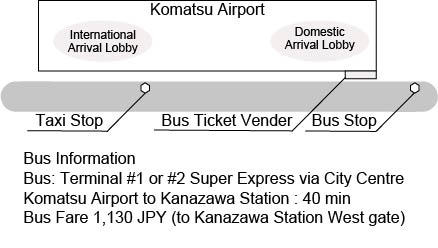 Japanese sake (rise wine)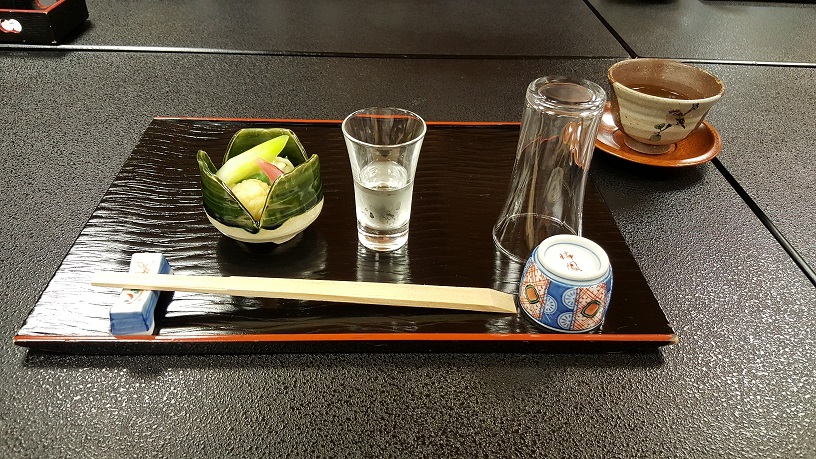 Hokuriku area can also serve delicious alcohol, japanese sake (rise wine). Many kinds of sake are produced in this area. You can choice what you want to drink depend on delicious foods.
Kohbako kani (special Crab)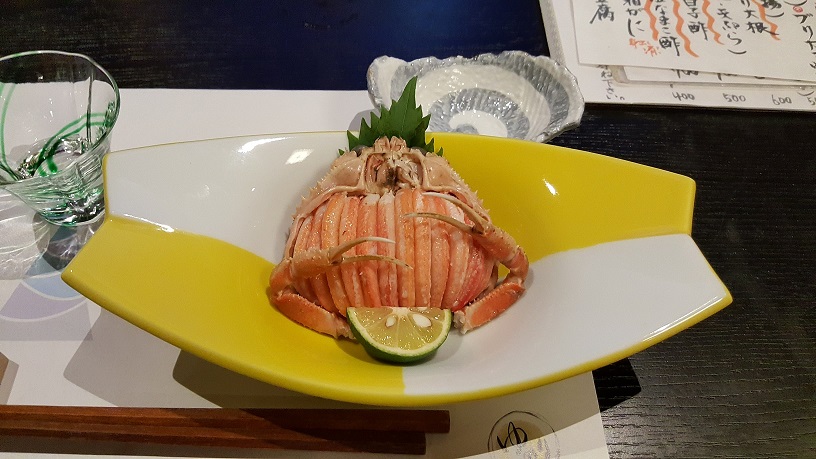 Koubako kani is one of specail dishes in winter of Kanazawa, Ishikawa. Kanazawa area has many fantastic marine food such as sashimi, flesh vegitable, you can enjoy the special foods after conference when you visited Kanazawa, Japan.
Tsuzumi Mon (Kanazawa station)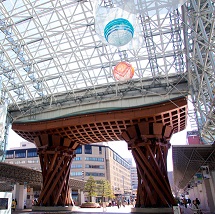 Left photo is a part of Kanazawa railway
statiion.
Tsuzumi Mon located in front of Kanazawa
railway station. Mon means Gate in japanese.
Kanazawa railway station was selected the
6th place of 14 most beautiful stations in the
world at 2011.